The Ecology of Change
Bring All Of Yourself To The Change You Want To Make
Transformational Embodiment • Deep Personal Growth • Free-Flowing Movement
The Ecology of Change seminar is here to help you do three things:
Connect
Create a deep sense of connection to your body, your self, and the people & places around you.
Unlock
Identify and resolve the blocks that keep you from a thriving life and your full creative potential.
Amplify
Leverage your inherent strengths to perform at your best and most effectively make change in the world.
Feel At Home In Your Body
(And At Ease With Yourself)
When you're present and capable in your body, you unlock new options for engaging in the human experience. It's like the world opens up in front of you. You live with more spontaneity, ease, and possibility.
Because of pain, tension, and internal disconnect, most people never access that.
At the Ecology of Change workshop you'll move past those blocks. We create profound change using a unique, body-oriented process.
+ Continue reading...
We use a blend of awareness and movement practices to make big changes at a deep level. These create a dramatic shift in the way you engage with the world. We're not focused on tricks or hacks. You'll have the context you need to to tap into a feeling of integration and wholeness like never before.
You'll join a community of like-minded, forward-thinking entrepreneurs and leaders who know that self-understanding is the key to making their impact.
The event itself focuses on a few foundational ideas:
You need to aim clearly if you're going to hit the target. A powerful vision gives you a compass for your day to day actions.
Flow systems (including you) become more efficient over time - once you remove constraints.
You will not achieve an outcome without habits that support your vision.
Your self-image guides your actions, on a neurological and emotional level.
The people, places, and spaces around you influence your behavior - for better or worse.
Working with a framework like this gives you a way to:
Redefine your self-image,
Create a more nourishing environment for yourself,
Overcome the constraints of resistance and self-sabotage, and
Tap into an effortless sense of flow and impact.
• Out of your head and into the world - Unlock your ability to move with ease, strength, and awareness.
• From obstacles to opportunities - Change your perception to boost creativity, innovation, and problem solving.
• Cultivate resilience - Identifying and leverage your strengths to handle stress with ease.
• From reactive to responsive - Take yourself out of autopilot so you can live in full contact with the world.
• Learning how to learn - Harness your body's innate learning ability (the very same that helped you first learn to walk and talk).
• From will to skill - Cultivate ease and impact without strain. Learn how to bring grace and composure to your toughest challenges..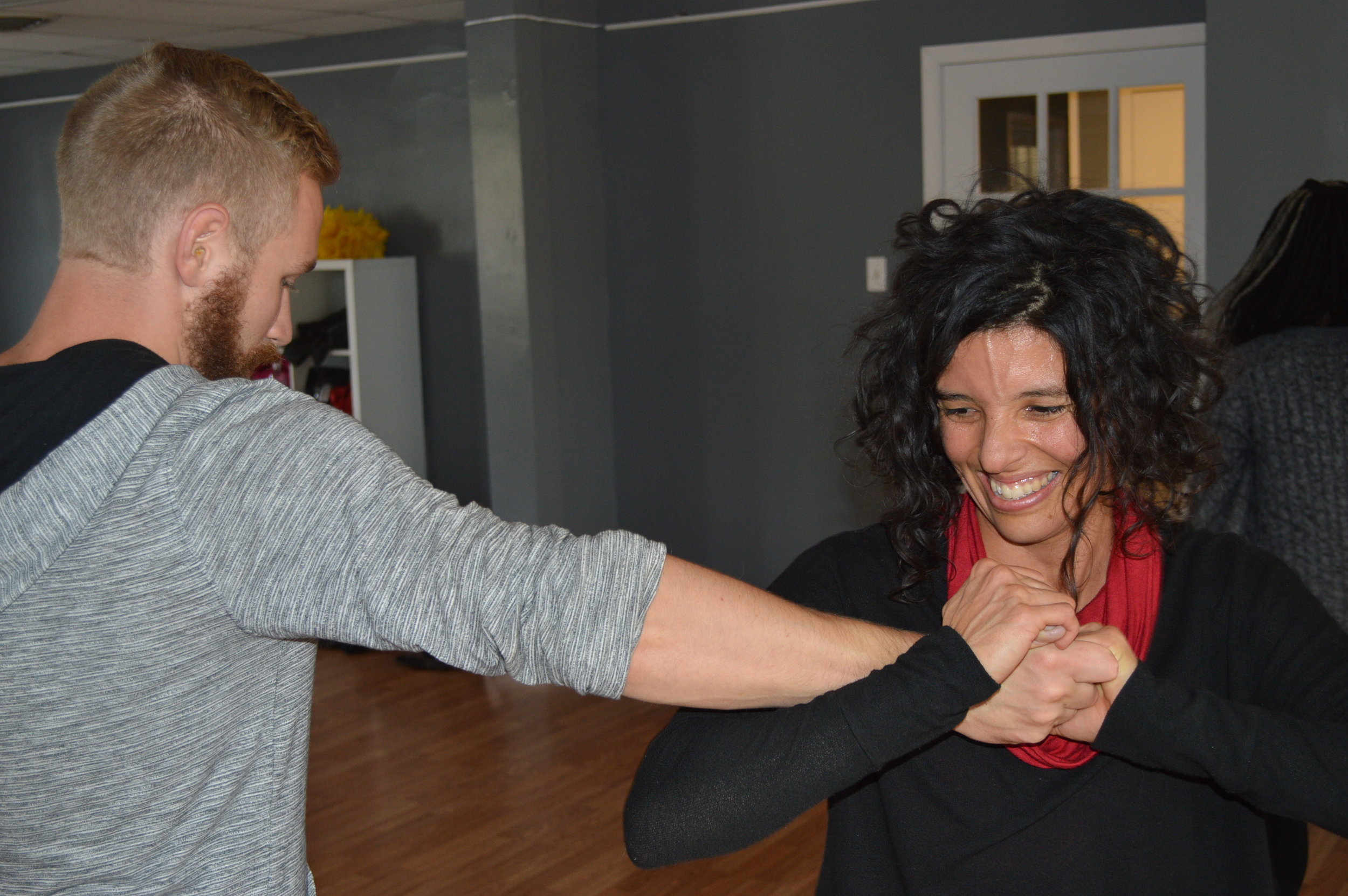 The Ecology of Change workshop is for a certain type of person.
It's a great fit for you if you're:
• A thinker AND a doer.
• An ambitious leader or entrepreneur with insatiable curiosity.
• A mind/body professional looking to show up more effectively in your work.
• Spinning your wheels on a major problem personally or professionally.
• Looking to press reset on physical and psychological tension.
• Passionate about becoming your best self (in order to contribute to the world around you).
• Ready to go from incremental progress to exponential and to turn 1 + 1 into 3.
Event Format
Events run from Friday morning to Sunday late afternoon. Plan to arrive Thursday so you can settle in and feel well-rested for the event. Leave Monday to process without rushing yourself.
Each event is uniquely shaped by the participants, but below is a rough idea of how the events are organized:
Friday Morning:
Introductions and setting the stage. Mapping out The Ecology of Change framework. Grounding, orienting, and clarifying aim through embodiment practices.
Friday Afternoon
Sculpting self-image. Cultivating awareness and presence. Play-based learning and games for creativity and integration. Reflection and shared understanding.
Saturday Morning
Body awareness and dynamic problem solving. Understanding constraints, flow, and degrees of freedom.
Saturday Afternoon
Deeper exploration of self-image and habit. Identifying day-to-day opportunities for greater leverage, more efficacy and ease.
Sunday Morning
Charting a course for next steps. Working with momentum and resistance. Exploring boundaries. Understanding "the emergent self" and learning to embody it.
Sunday Afternoon
Handling uncertainty with calm and composure. Facing the unknown. Turning theory into practice. Closing and reflections.
Upcoming Events
September 27-29, 2019: Seattle, WA
October 18-20, 2019: New York, NY
What's My Investment? And What's Included?
Your registration includes three full days of guided movement, inquiry, and reflection.
Coffee, water, and tea will be provided throughout the day for each event, as will lunch each day.
Your registration also gets you access to a library of resources to continue your practice afterwards (audio, video, written) as well as access to the Ecology of Change alumni network to help you connect with like-minded, growth-oriented peers around the world.
Register today for $1,500.
Chandler Stevens is a somatic coach and movement specialist who helps entrepreneurs feel at home in their body so they can bring all of themselves to the change they want to make.
He's the leader of Ecosomatics and has been called "one of the world's leading embodiment teachers" and a "guru of movement" by industry leaders like The Embodiment Conference, Breaking Muscle, Functional Movement Systems, The American Posture Institute, and more.
Through a unique blend of evolutionary theory, systems thinking, and embodiment practice he helps people reshape their self-image to create breakthroughs in their movement, mental and emotional wellbeing, relationships, and businesses.
His work draws from a broad range of disciplines, most notably: somatic education (particularly the work of Dr. Moshe Feldenkrais), Gestalt & existential psychotherapy, deep ecology, natural movement, and Fighting Monkey practice.
He's particularly fond of coffee, tacos, and the writing of Haruki Murakami.
Register For An Upcoming Event
Register for any event this year for just $1,500.